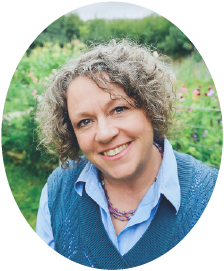 Valerie Hall
LM • CPM
I am a Certified Professional Midwife licensed in Idaho. I live in Ammon, Idaho with Stephen, my husband of 40 years. I began my midwifery training in 2008 after having been a Bradley Method ® childbirth educator along with Stephen and having served as a doula. I graduated from Midwives College of Utah in August 2011 and did my clinical preceptorship with Agape' Birth Center in Rigby, Idaho.
After graduation I worked with for Agape' for 2 years, then started my own homebirth practice. I have attended over 400 births. I have grown ever stronger in my conviction that birth is a sacred event and that strong families are the only hope of the future.
Besides midwifery I love reading everything, gardening, nature, sewing and other fiber arts and church service. Steve and I are grandparents to eight beautiful children. Steve is a wonderful partner and "midhusband" without whom I could not possibly do this work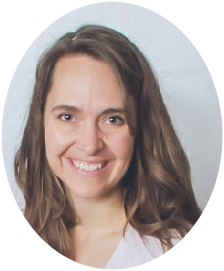 Angela Geurts
NCTMB • LM • CPM
I am a Certified Professional Midwife, licensed in Idaho. I live in Pocatello and mostly serve the areas within an hour or so of me. With my husband, Jason, I have 6 children. The last 2 were born at home. The story of our 5th child's birth can be accessed at www.choosinghomebirth.blogspot.com, and it was this birth that started me on the midwifery path.
I became a doula in 2010, then started midwifery school at National College of Midwifery in 2011. I did my clinical preceptorship with Agape' Birth Center in Rigby and with Valerie Hall. I graduated in 2016 and began working as a midwife with Generations Home Birth in January of 2017.
Birth is an awe-inspiring, divinely appointed event that creates mothers, fathers and families on a physical, emotional and spiritual level, adding a depth and element to 'family' that nothing else can.  Birth without intervention solidifies this transforming and bonding link that can simply not be imitated in any other way. My goal in midwifery care is to guard and hold a beautiful and sacred space for the parents to experience birth together, while ensuring the mother's and baby's physical safety through  informed choice and consent.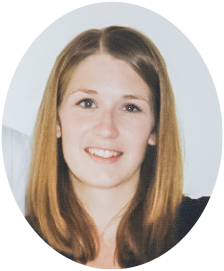 Tabitha Newman
Student Midwife
I was born and raised in Idaho where I currently live with my very supportive husband and six beautiful children. I'm currently a student at Midwives College of Utah and began my journey into midwifery when I was in high school (well this is where the seeds were planted), this is the first time that I remember wanting to become an obstetrician. I married young and decided that medical school was not going to be for me and I settled and became a firefighter and and EMT through Jefferson County, although this was not long lived.
After birthing my first four children via caesarean section (the first being twins), I decided that there had to be a better way and fought long and hard to try for a VBAC, to only have it end in yet another caesarean section, this is also when my calling to midwifery began. Before my fifth pregnancy I started attending births as a midwives assistant and decided that I needed to learn as much as I could about midwifery and gain some sort of formal education. During my fifth pregnancy I decided to try for another VBAC with a midwife in Utah and to my great surprise was able to have a successful vaginal delivery and the birth of my dreams. I'm passionate about empowering women throughout their childbearing years and I believe that women are wise in deciding what is best for them and their baby.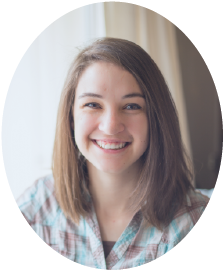 Mary Hamelin
Office Manager/ Birth Assistant
I was born an raised in Idaho Falls where I met and married my dear husband. I have been surrounded by midwifery since I was 16 and my mom started midwifery school. I took very little interest in the profession until I myself was married and contemplating having children of my own. At that point I decided to start looking into midwifery and quickly decided to become a midwife assistant. I am currently working as the office manager of Generations Home Birth while finishing school and attending the occasional birth.